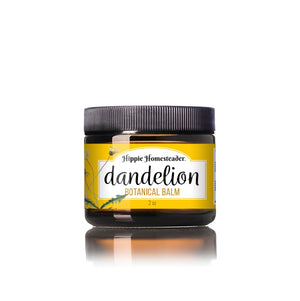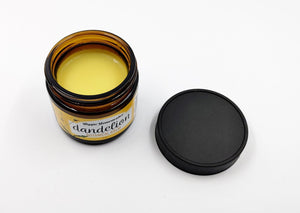 Give dry skin the boot with our all natural, botanically infused balms. Made with local beeswax and herbs grown on the Hippie Homestead.
Size: 2 oz
Packaging: Amber glass jar
Ingredients: Dandelion infused olive oil, coconut oil, beeswax, shea butter, frankincense essential oil, and marjoram essential oil
For more information on our ingredients visit our Essential Oil Glossary page.
These statements have not been evaluated by the Food and Drug Administration. This product is not intended to diagnose, treat, cure, or prevent any disease.